SEASON 3
Episode
About
Air Date
Written by
1. It's a Crazy Life
Fed up with seriousness, Peanut visits Sahara Mirage, who can grant her 3 wishes. Peanut wishes that life would be crazy, and trouble ensues.
1/24/16
Everyone!
2. A Present for Mango
Peanut, Patch, Ace, and the rest of their friends try to bring a present to Mango Tiki Wiki when she gets a cold, but at the same time, they're trying to keep away from Rosy.
???
ZDP
3. My Fair Lady

Sir wants to win the affections of the new girl, Lady Stillwaiting, so he tries to act strong and buff around her, but to no avail. When he does actually become her friend, he discovers the most shocking secret ever!

???
ZDP
4. The Ol' Switcheroo
After Sunny and Berry complain about how hard their jobs are, they decide to switch their jobs for just one day. Later they realize that their new jobs aren't as easy as they thought they were.
???
ZDP
5. Too Cool for School
The Lalaloopsies are becoming less intelligent and must attend school immediately. However, they have never been to school before, and have several scary, apprehensive thoughts about going to school.
???
ZDP
6. I'm a Big Girl Now
Sprinkle gets sad when the older kids won't let her play tennis with them, so she does the unthinkable to prove that she is a big girl. In the end, she realizes she is fine just the way she is.
???
ZDP
7. What About Me?
Ace is very sad when Bea and Tippy play all day without him, making him feel left out.
???
ZDP
8. Green with Envy
When Bea scores a better grade on the first-grade common core assesment than everyone else did, they become jealous and study like crazy until they become as smart as Bea.
???
ZDP
9. Bea in the Goal
When Bea, who is a very big perfectionist, messes up at soccer, she throws a fit. Later, she learns more, and acts like she's the queen of soccer, annoying the gang.
???
ZDP
10. I Dream of Pita
Pita learns to be a genie from Sahara, but tells her not to grant wishes for anyone yet. Then, Pita disobeys and grants wishes for the other Littles, wreaking havoc among Lalaloopsy Land.
???
ZDP
11. Act Your Age

When the Lalaloopsies learn that they're growing up, they do the unthinkable to stay kids forever....even if it means watching the ​Barney marathon. Note: This episode is a musical film and features the following kiddy songs: Twinkle Twinkle Little Star, This Little Light of Mine, Hello Friend, Mary Mary Quite Contrary, Itsy Bitsy Spider, Jack Be Nimble, Little Bo Peep, Head Shoulders Knees and Toes, Mr. Sun, Old MacDonald, Here We Go Looby Loo, Six Little Ducks, The Farmer in the Dell, If You're Happy and You Know It, Pop Goes the Weasel, ABC Song, Five Little Monkeys, Rockin' Robot, Ice Cream Song, Mary Had a Little Lamb, Pat-a-Cake, and the Wheels on the Bus. It is also the very first film to date.

???
Everyone!
12. The Big Fat Meanie
A group of gigantic thugs invade Lalaloopsy Land and bully the kids in every way possible. They don't do anything about it, until the bullies decide to threaten them.
???
ZDP
13. Gotta Dance
Forest HATES dancing. So what is a Forest to do when the entire first-grade is required to take a dance class?
???
ZDP
14. Bug Life

Blossom tries to prove to the gang that bugs aren't just yucky slime monsters.

Note: this episode, along with The Big Fat Meanie and It's a Crazy Life are the most disliked episodes

???
Anyone who wants to!
15. The Play's the Thing
After watching a Drama Club play, Bea decides to put on a play of her own starring the rest of the gang.
???
Anyone who wants to.
16. I'll Be Your Best Friend
Peanut wants to go see the new Super Kids movie. Ace, Patch, and Mango all want to go with her, and try to suck up to her, like claiming that they'll be her best friend.
???
Anyone who wants to.
17. The Word of the Day

Patch learns a bad word and repeats it to the rest of the gang. Note: This episode is banned and also this episode and Bug Life, The Big Fat Meanie, and It's a Crazy Life are the most hated episodes in Lalaloopsy history

???
Anyone who wants to
18. Ace 2.0
Ace makes a robot clone of himself to do his chores while he goes to play with his friends.
???
Anyone who wants to.
19. Lala Titans GO!
Star, Tinny, Forest, Scraps, and Haley form the Lala Titans!
???
Any TTG fan!
20. Lizard Coats
A fashion trend that involves wearing animals is going around Lalaloopsy Land, and it's up to Bea, Toasty, Harmony, and Holly (or the knockoff versions of Peanut, Mango, Ace and Patch) to crack the case of who started this!
???
Anyone who wants to.
21. Fuzzy Goes Home
Ace, Patch, Mango, and Peanut find a baby duck to raise. When they discover it has to go home, they are very sad.
???
Anyone who wants to
22. Squiggles Is Getting Older
Squiggles finds a dead bird in her backyard. Bea doesn't want to tell her that Cat killed it, so she tells Squiggles that it got too old. Squiggles then becomes paranoid that she could die at any second.​Note: This episode is banned in other countries due to talking about death (and showing a bird's corpse) In fact, this episode, along with It's a Crazy Life, The Big Fat Meanie, Bug Life, and The Word of the Day are so bad that they're banned in other countries
???
Anyone who wants to
23. You Gotta Have Art
Mango takes up painting, but can't find a good subject until she realizes her friends would be perfect for her first masterpiece.
???
Anyone who wants to
24. Cheesecake Mania!
Jewel becomes so impatient for cheesecake, that she goes insane! Can the others stop her?
???
Any cheesecake fan!
25. Candy World
Peanut goes to the local candy store to get some candy, but they only have cashews! Ew! Peanut then wishes that everything would be candy. Be careful what you wish for, Peanut! You just might get it!
???
Anyone who wants to
26. Don't Worry, Be Happy
April Sunsplash wishes that her friend Cloud E would stop being such a worry-wart. She then uses Star's spell to perform a worry-free spell on Cloud E.
???
Anyone who wants to
SEASON 4
Episode
About
Air Date
Written by
1. Cakewinners
When Cherry and Crumbs get into a baking arguement, they become bitter enemies and compete to be the best baker in the galaxy. The title is based off of Breadwinners.
???
ZDP
2. The Jump Rope Contest
Teddy is picked to represent the school in the upcoming jump rope competition, but she begins to brag after all the adultation from her friends.
???
ZDP
3. My Phony Valentine

It's Valentine's Day in Lalaloopsy Land! Friends Toffee, Velvet, and Valentina make a love potion to spread love all over Lalaloopsy Land. But what happens when the people who really love each other, don't? Get ready for a lot of drama!

Meanwhile, Sir tries to decipher what Lady said to him back in My Fair Lady. This leads him to believe that Lady is, erm, in love with girls​.

​This episode is banned in countries that don't allow LGBT rights due to talking about lesbians

???
ZDP
4. Hoodlings
Whiskers, Bundles, and Blanket start an exclusive club and won't let anybody else join in.
???
ZDP
5. Cheesy
After Alien eats all the food, Haley becomes so hungry she eats the moon!
???
ZDP
6. Teddy Scouts
Teddy starts a scout troop, but Jewel starts a rival troop called the Jewel Scouts.
???
ZDP
7. World Water Day
Peggy, Marina, Sand E, Pearly, and Ocean forget about Coral's birthday.
???
ZDP
8. The Wild Safari
Kat makes a safari with the other kids' pets. Her cousin, Kitty B. Brave decides to join in the fun by bossing around everyone.
???
ZDP
9. A Token of Friendship
Toffee gets a mysterious note.
???
ZDP
10. Story Time
Everyone has nightmares after hearing a scary story.
???
ZDP
11. Dyna Might:The Movie
Dyna Might decides to make a movie about herself with Peanut as the director, but Peanut then takes over.
???
ZDP
12. Disguise or not Disguise
When Haley is sick and cannot try out Dot's costume machine that she made for Confetti, Confetti gets Scraps to dress as Haley and fool Dot.
???
ZDP
13. The Knight and the Lady

Yet another SirxLady episode.

Sir gets upset when Lady is paying attention to him, so he does the unthinkable to get her attention

???
ZDP
14. The Pinkest,Biggest Bubble
Toasty gives Bubble some bubblegum, and Bubbles makes the biggest bubblegum bubble in the world.
???
ZDP
15. The Winter Games
The winter lalas make a winter sporting event but the competition gets to their heads.
???

ZDP

16. The Olympic Dream
April and Sunny compete in the Olympics.
???
ZDP
NEW EPISODES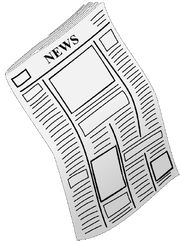 Are you a Lalaloopsy fan? Do you love writing silly stories? Well, then the Lalaloopsy Fanon Episodes Club is right for you. We will write fanon Lalaloopsy episodes for Season 4, 5, and so on.
visit the
Lalaloopsy Fanon Episodes Club
page to sign up. If you are a member, you will have this button on your user-page:
Ad blocker interference detected!
Wikia is a free-to-use site that makes money from advertising. We have a modified experience for viewers using ad blockers

Wikia is not accessible if you've made further modifications. Remove the custom ad blocker rule(s) and the page will load as expected.