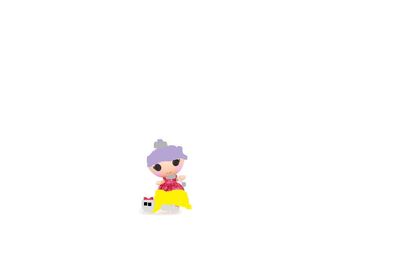 Silver Luxe is Goldie Luxes little sister.
Personality
She is rich.Anything she touches turns to sliver.Her friends are Trinket,Twinkle,Ball,Twisty,Annette,
Countess,Balloon,Duke,Love,Frosty,Needle,
Heaven,Yarn and Sprout                  
Appearance
She had purple hair tied up in a gray bow.She has a pink dress with a grey collar and gold ruffles underneath. She has grey shoes
Pet
She has a silver cat
Home
She lives with her sister
Trivia
She is a collectors doll, like Annette and Frosty
Ad blocker interference detected!
Wikia is a free-to-use site that makes money from advertising. We have a modified experience for viewers using ad blockers

Wikia is not accessible if you've made further modifications. Remove the custom ad blocker rule(s) and the page will load as expected.