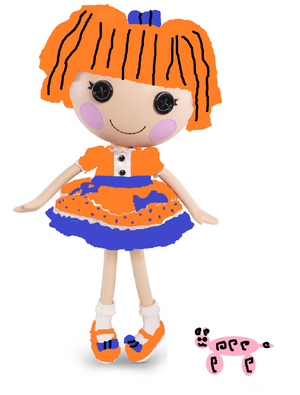 Harriet is a hairstylist who was made from a hairstylist's uniform. She loves to help out with bad hair days. She is a super kind girl with big hair and a love for hair cutting. She has a little sister named Snippy von Snips-alot who loves to practice hairstyles on herself. She doesn't know when her birthday was and doesn't really remember her parents. Her pet is a poodle with pretty pink fur and black button eyes and swirly black designs.
Ad blocker interference detected!
Wikia is a free-to-use site that makes money from advertising. We have a modified experience for viewers using ad blockers

Wikia is not accessible if you've made further modifications. Remove the custom ad blocker rule(s) and the page will load as expected.