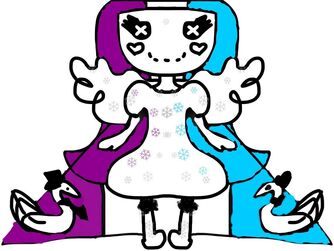 Description
Type : Lalaloopsy Full Size Doll.
Sewn on : September 17.
Sewn from : A snow angel's wings. 
She has a sister named Gianne Snowy Glitters.
Personality
She is sweet, girly, friendly, kind, and helpful. Her favorite colorsare white, purple, and blue. She likes mysteries, flying, singing, and dancing. She tries anything  that she think is cool. She is also a fashion designer.
​​Appearance
Her hair is white with purple and blue details. Her eyes are black. Her dress, wings, and shoes are white with snowflakes.
Pet
Her pet is a white swan.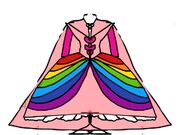 Home
She lives in a cloud-shaped house that is near Cloud E. Sky's house.
Ad blocker interference detected!
Wikia is a free-to-use site that makes money from advertising. We have a modified experience for viewers using ad blockers

Wikia is not accessible if you've made further modifications. Remove the custom ad blocker rule(s) and the page will load as expected.