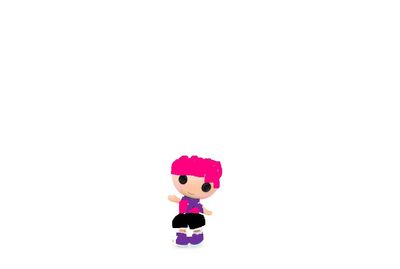 Balloon Carnivale is the little brother of Confetti Carnivale.
Personality
He never ever sleeps, as he always loves partying. He dosen't mind wearing pink.
Appearance
He has pink hair and wears a matching shirt and a purple tie, raven black shorts and purple shoes.
Pet
He doesn't have one.
Home
He lives with Confetti
Trivia
He sometimes gets bullied for being a boy with pink hair. 
Ad blocker interference detected!
Wikia is a free-to-use site that makes money from advertising. We have a modified experience for viewers using ad blockers

Wikia is not accessible if you've made further modifications. Remove the custom ad blocker rule(s) and the page will load as expected.