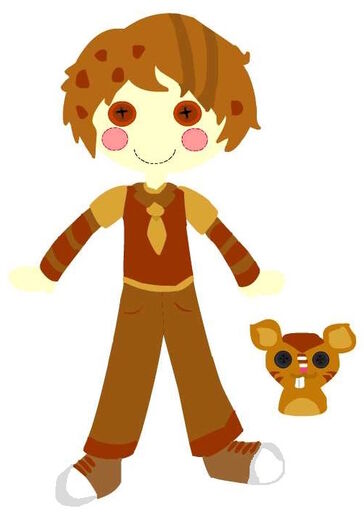 Alvin Chips 'N' Dale!
Sewn On: May 15 ( Chocolate Chips Day )
Sewn From: A cookie crumbs
When his last stitch was sewn , he became active and ready to do some sweet adventures with his chipmunk!
Personality
He is a very childish boy. He likes being himself , even though someone thinks he is gross. He really likes playing with Patch because they have the same age (12 years old). He likes doing things that are a bit gross. He is a very good baker , but he loves putting boogers on it and pranking others.
Likes: Pulling Pranks.
Dislikes: Girls that thinks he's gross.
Friends:. Patch, Forest , Josh , and , Ace.
Crush: Gabriela and Francine.
Appearance
Pet
Home
Trivia
Ad blocker interference detected!
Wikia is a free-to-use site that makes money from advertising. We have a modified experience for viewers using ad blockers

Wikia is not accessible if you've made further modifications. Remove the custom ad blocker rule(s) and the page will load as expected.