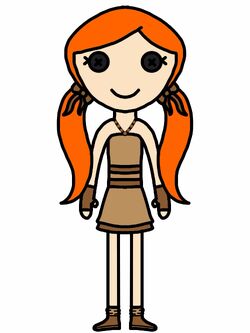 Personality
Addie is a wild girl with bags of energy. She is always looking for fun and exploring. She is a big fan of animals, especially rabbits, but she won't tell that to anybody! Addie wants to seem tough and brave, but she's really a big softie. She does put herself in danger sometimes, but she has a cool head when necessary.
Sewn on: 22nd January
Sewn from: A muddy hiking boot
Pet: None, but she does want a rabbit.
Trivia
Ad blocker interference detected!
Wikia is a free-to-use site that makes money from advertising. We have a modified experience for viewers using ad blockers

Wikia is not accessible if you've made further modifications. Remove the custom ad blocker rule(s) and the page will load as expected.